Breast Cancer Research Supported with Gift of Real Estate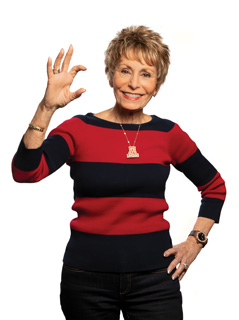 Photo credit: Chris Richards
A breast cancer survivor and longtime non-alumna supporter of the University of Arizona, Ginny L. Clements has given $8.5 million to the University of Arizona Cancer Center to strengthen breast cancer patient care and research programs at the University of Arizona.
The gift, made in advance of the 65th anniversary of her own breast cancer diagnosis, established an endowment for the Ginny L. Clements Breast Cancer Research Institute and will fund a new endowed director's chair, two professorships, startup packages for those professors, and lab renovations.
"I was 15 years old when I had breast cancer in 1956," Clements said. "Who thinks about breast cancer when you are a teenager? I sure didn't. Losing my breast at such a very young age is probably the most traumatic experience that I have endured. I know now that there was a reason for my tragedy, and I have persevered. Here I am today, doing something that I feel is going to help those who are fighting the fight, those who are survivors, and even those who weren't so fortunate. I know my gift will make a difference in breast cancer research and leave a living legacy."
Perhaps equally notable about this gift is how it was made. Clements fulfilled part of her gift with real estate that she had owned for 28 years. Given that she transferred ownership directly to the UA Foundation, Clements was able to avoid capital-gain taxes that would have otherwise been due—ensuring that her gift had the maximum impact for cancer research and her tax planning.
© Pentera, Inc. Planned giving content. All rights reserved.
Disclaimer